Welcome Message
Welcome to
the 2nd Annual Meeting


of the Society for Clinical Epidemiology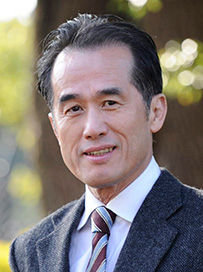 President: Shunichi Fukuhara, MD, MACP

Professor of Kyoto University
Vice President of Fukushima Medical School
---
Message from the President
Dear Friends and Colleagues,
The Society for Clinical Epidemiology was launched in 2016, with a mission to address the multiple challenges facing today's health care by helping clinically-oriented and research-oriented healthcare professionals do high-quality research, through education and by enhancing the use of big data and modern research tools.
Our first annual meeting was held at the University of Tokyo under the leadership of President Yasunaga. It attracted a much larger audience than had initially been expected, making it a very lively event, which is rare for an academic meeting.
The next annual meeting will be held on September 29th and 30th, 2018 at Kyoto University, and I will be honored to preside.
The theme is "New Measures, New Values".
In conjunction with our annual meeting, there will be an International Symposium titled "Patient-Reported Health Measures and the Digital Revolution in Healthcare." The invited keynote speaker will be Professor John E. Ware of the University of Massachusetts Medical School. As you may know, Professor Ware is a world-renowned pioneer in research on Patient-Reported Health Measures.
A variety of special programs will be held during this meeting, including
Meet the Experts,
Meet the Big Data,
Hands-on Seminars on statistical analysis (intermediate level),
Special Group Workshops (Primary care, Emergency medicine, Multidisciplinary health-professional teams, etc.),
and a demonstration of research conference of Master of Clinical Research program (MCR), which Kyoto University has run successfully for over 10 years.
Finally, we cordially invite you to join our organization. Please become a member of The Society for Clinical Epidemiology. The benefits of membership include access to a members-only website, a discount on the registration fee for the annual meeting, early registration in popular workshops, etc. In addition, if you are a healthcare professional member or a special member, you can apply for board certification in clinical epidemiology.
We look forward to seeing you in Kyoto at the 2nd Annual Meeting of The Society for Clinical Epidemiology!